---



Mimosa


March 01, 2010
04:25 AM

Mimosa


In about 1957 or '58 my sister D was working as an au-pair in the south of France and she wrote home about this amazing yellow flowering tree which was blooming all over the coast near Frejus , and in the month of February.
With the letter she included a spray of the strange ball like flowers.
I remember that I thought at the time that this was incredibly exotic, a piece of moon stone to a boy to whom the South of France was as far away as the moon.

Perhaps certain seeds were sown with that spray of Mimosa.

Knowing that the the Jardin Méditerranéen in Roquebrun has a particularly good selection of Mimosa we headed there yesterday for a view.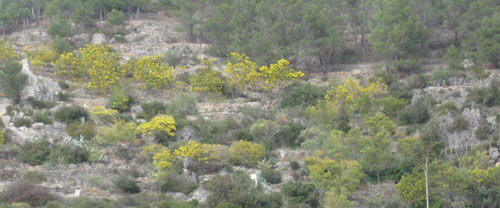 The garden is high over the village but you could see the band of bright yellow from the bridge.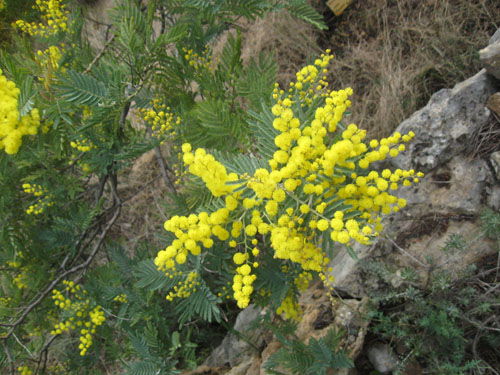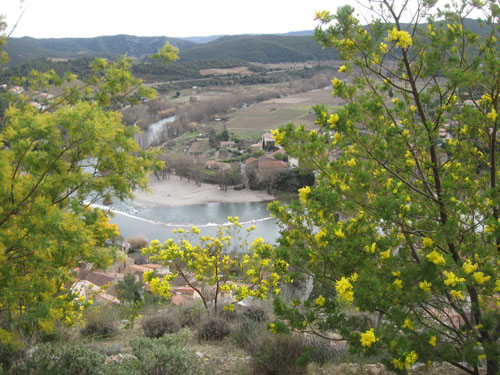 The River Orb through the blossoms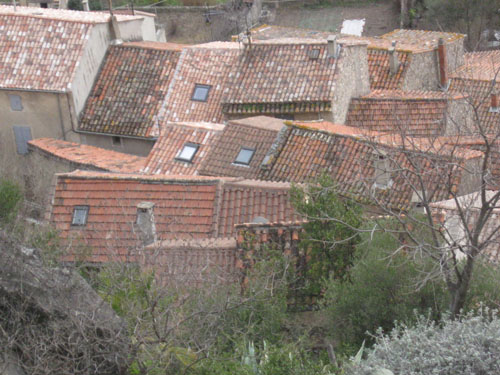 The red tiles of Roquebrun from the garden.
Welcome to Nell Mary Mc Mahon, born yesterday to my niece Oonagh and her husband Rossa .
A first grandchild for my brother Ted and his wife Mary.
Happy days ahead for all.
I will send them a spray of Mimosa for Nell, who knows what seeds it will sow.

0 Comments
---